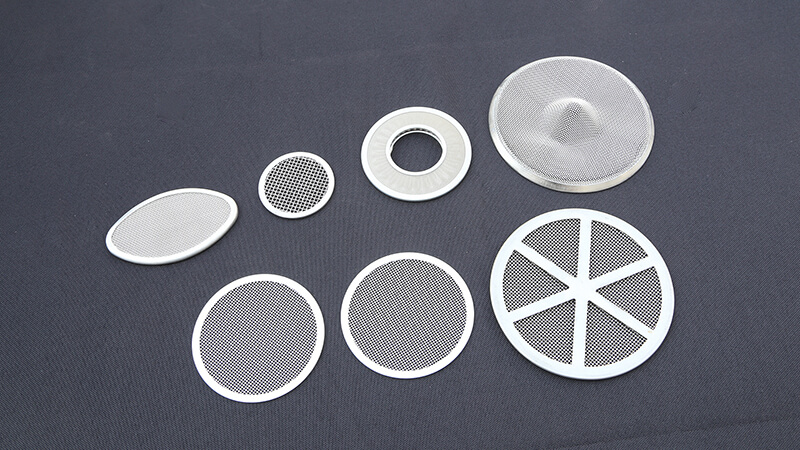 Extruder Screen Pack
Extruder screen pack and gasket are essential for synthesizing high quality fiber products. Hightop specializes in the production of high-performance extruder screens and screen changers. These can be flat discs or washers, multiple screen packs with spot welded construction, aluminum or copper edges, or specially shaped screens. Our extruder screens are designed to optimize polymer flow distribution, control and reduce the presence of gels, adjust polymer residence time and increase flux and shear rates.
Hightop extruder screen pack can be produced by using different media such as woven wire mesh, sintered fiber felt, sintered wire mesh laminate to increase yield and quality and reduce process costs.
Our extruder screen pack includes the following forms:
Flat disc or washer
Multi-layer spot welding structure
Bonded aluminum or copper rims
continuous screen changer
Specification of Extruder Screens
Mesh
Wire Dia. mm
Aperture, mm
Open Area, %
10 x 10
0.71
1.83
52
14 x 14
0.46
1.36
56
16 x 16
0.46
1.13
51
20 x 20
0.56
0.71
31
20 x 20
0.46
0.81
41
24 x 24
0.38
0.68
41
30 x 30
0.38
0.53
34
30 x 30
0.31
0.54
40
40 x 40
0.27
0.36
32
50 x 50
0.19
0.34
44
60 x 60
0.19
0.23
30
80 x 80
0.12
0.20
38
100 x 100
0.10
0.15
36
120 x 120
0.09
0.12
32
150 x 150
0.07
0.09
30
200 x 200
0.05
0.08
37
250 x 250
0.04
0.06
37
300 x 300
0.04
0.05
28
325 x 325
0.035
0.04
30
400 x 400
0.028
0.04
31
500 x 500
0.025
0.03
25