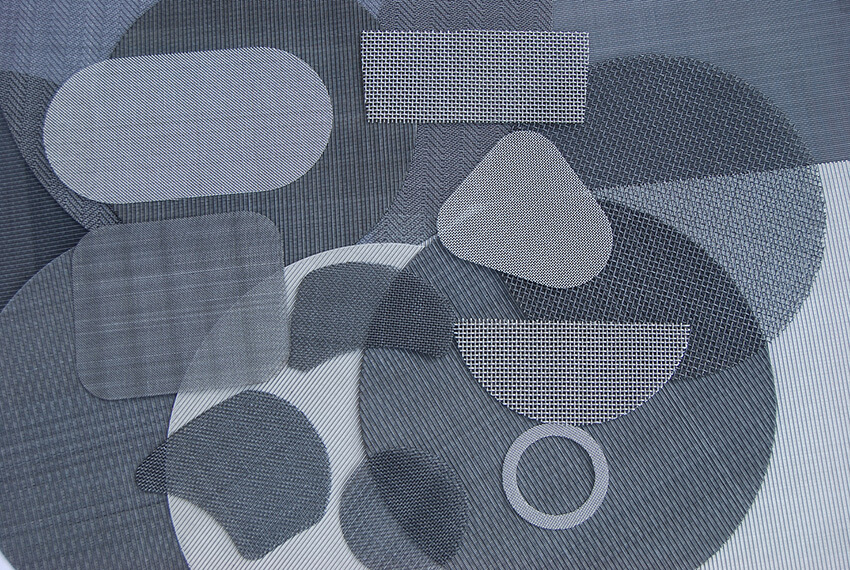 Plastic Extruder Screens
Extruder screens provide a clean and clear extrusion for the melt filtration and plastic extrusion processing machinery. This pack screen filter is designed to keep away mixing of foreign particles in finally equipped extrusion product. Also called polymer filter or melt filter screen. Extruder Screen Mesh packs are mainly made from high quality SS 316, SS304L meshes ranging from 4 mesh to 500 mesh up to 5 microns and used for Plastic and Rubber Industry. Their edges styles cover spot welded edges and aluminum framing around the spot-welded edges.
According to shape, Extruder Screens can be divided into
Disc Extruder Screens: Round/circular extruder screens, square/rectangle, toroidal/annulus, kidney shape extruder screens;
Cylindrical Extruder Screens: Cylinder, drum, bowl, cone, basket shape extruder screens.
According to edge processing, extruder screens can be divided into Single Extruder Screen Filters, Spot Welded Extruder Screen Packs, Rim Extruder Screen Packs.
According to layers structure, extruder screens can be divided into Single layer filter disc and Multilayers extruder filter packs.
Application
Extruder screens are an imperative part of the melt filtration process. It is used in plastic and rubber processing machinery to ensure a clean and viable extrusion. Our wire cloth screen for extruder filtration available in various materials, weaves all with a wide spectrum of micron ratings to suit different filter use.