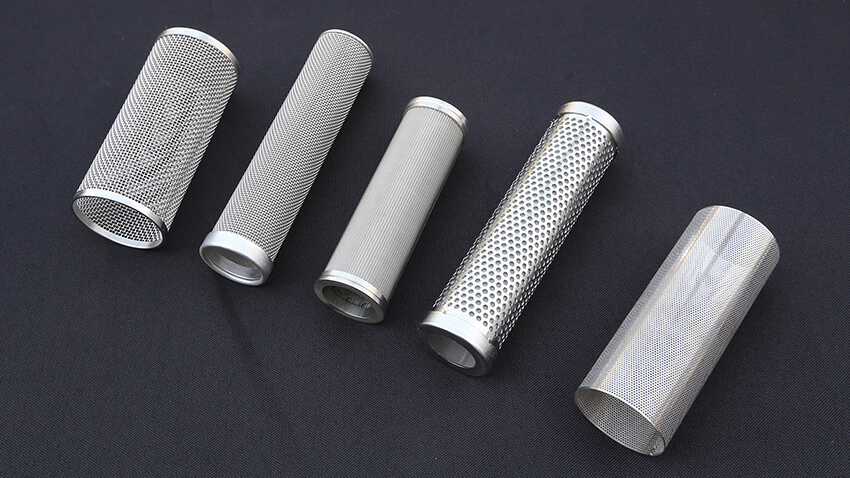 Filter Cylinder
Filter cylinder is a common type of strainer. it is in cylinder shape. made of single layer or multiple layers metal mesh. The multilayer filters may be consisting of several different kinds of mesh for enhancing the filtration efficiency. Besides, filter cylinder with an aluminum rim edge and filters with closed bottom are also supplied.
Any outline size is available at customer's requirement. Besides we can also design and manufacture all kinds of filters according to the customer's requirements, for instance dimension, filtration rate, filtration area and bearing capacity.
Material: Stainless steel woven mesh, perforated mesh etc.
Advantages:
High pressure affordable
Good straightness
Smooth surface structure.
Long service life
Excellent resistance to abrasion
High temperature resistance
Accurate filtration precision
High porosity and high dirt-holding capacity
Easy to clean
Applications:
Petrochemical, pipeline for oil field filtration;
Refueling equipment, engineering machinery and equipment fuel filtration;
Water treatment industry equipment filtration;
Pharmaceutical and food processing field.