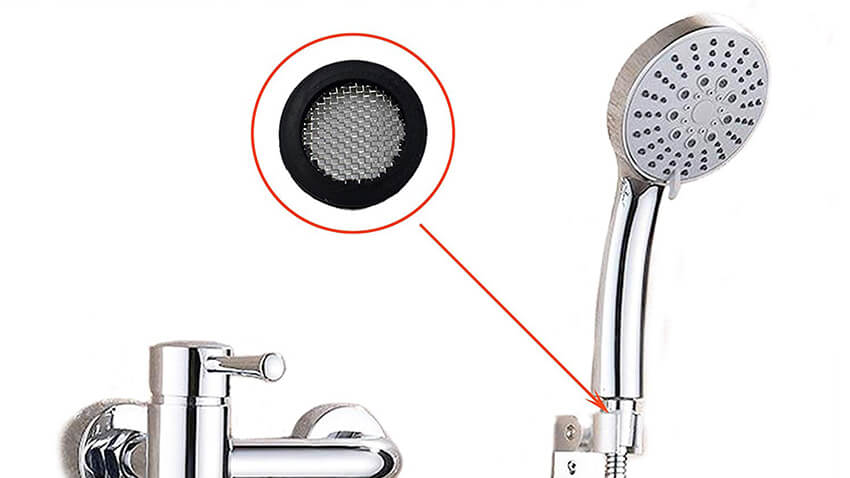 Rubber Washer Hose Filter with Gasket
Rubber washer hose filter can filter sand and gravel to reduce the possibility of nozzle clogging and reduce the waste of water effectively.
Material: stainless steel filter + rubber ring, makes a good seal, prevents leakage between the water tube and water tap.

Stainless Steel filter: Stainless steel 304 in mesh 40 to mesh 80
Rubber: NBR, FPM, EPDM, Silicone rubber in black, red, blue or customized.

Design: the rubber washer with stainless steel filter mesh, serves as a flow restrictor can reduce the waste of water effectively. Stainless steel filter gasket can prevent debris into showers, enjoy you a clear, happy shower time.
Common Specification: Big filter washers: outer approx 24 mm, inner size approx 14 mm, thick: 3 mm; small hose washers: outer approx 19 mm, inner size approx 12 mm, thick: 3 mm.
Shape: Disc and Cone
Application: Rubber washers use for faucet, angle valve, hose, top spray shower, and other sanitary products, replacement old sealing ring.